Garage Door Spring Repair Huntington NY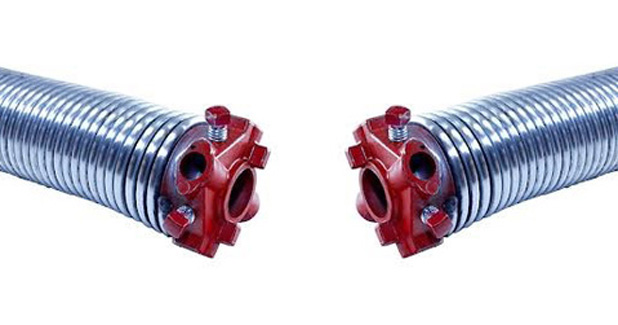 Garage Door Spring Huntington New York

Did you ever wonder how is it so easy to lift and open even the heaviest garage door? How is it possible that a door that weight few hundred pounds can be open with one hand without too much force from you side? The answer is in the garage door mechanism, and of course the spring system.
Whether your garage door is equipped with extension torsion spring system, or with torsion spring system, many calculation were made by the people who designed the garage door, so the right spring will move the door, and keeping the gentle balance that keep the door up when you open it, and keep down when you close it.
Since the garage door springs are under a lot of tension, and sometime being used few times a day, a snapped garage door spring is not a rare problem, and definitely not a problem that require to replace the whole door, you just need to find someone who repair garage door spring in Huntington.
Extension spring Repair Huntington
If you look at your garage door, and you see that the spring are installed on top of the tracks (Attached to pulleys and cables), it means that your garage door is moving by extension spring system. When extension spring snap, it can be dangerous, and can put people, the door itself and other people who near the door at risk. So we offer you to make sure that there are safety cables installed in your door, in case the spring will break.
You should know that every garage door is unique, and not every spring will fit every garage door! So if you plan to do the replacement by yourself, make sure you have the right spring, and that know exactly what you are doing.
Safety Cables (Extension spring system only)
Although they have no part in operating your garage door, and it will work with or without them, it is important to install safety cables, to protect the area which surrounding your garage door if the spring will snap one day. If you. If you need to replace the springs, make sure that the installer will also include safety cables. If you own a garage door, and you are not sure if there are safety cables included in your spring system, look at your springs, if you see a metal wire which enter from one side of the spring, and exiting from the other side, it mean that you have them. If you do not see them (Do not confuse them with the cables which actually connected to the spring and wrapped around the pulley), you can install them by yourself, or you can contact us to uninstall them for you.
Torsion Spring Repair Huntington
If your garage door is working with the help of torsion spring system, and one or both of them snapped, do not try and use the door, because it is dangerous. A torsion spring rep[placement is not an easy project, and it should be performed by a trained technician, who can fit the right spring for the door, and that will know how to replace the spring in a safe way.
Do not attempt to try and replace the spring by yourself. We know that there are many Videos online which explain how to replace a torsion spring in a "do it yourself" way, and if you read more along this article you will learn why it is not recommended.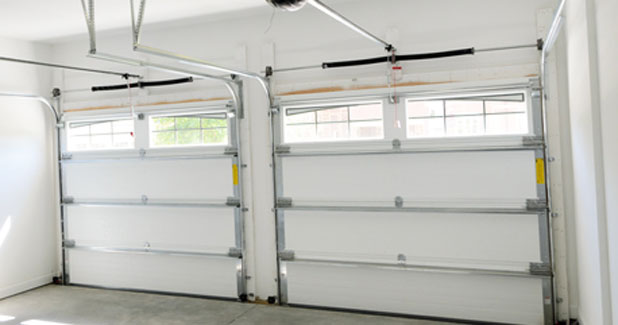 The Spring Repair
Before we elaborate about the spring repair, we would like to make it clear that a broken garage door spring can be dangerous, and it is best if you avoid operating the door until the broken spring will be replaced.
There are few steps that included in a professional spring replacement. The first is of course to locate the right spring for your garage door, and the second part is the installation. As we explained earlier, the garage door springs are under a lot of tension, and being near one when it snap is not a pleasant experience. It may followed by a loud noise of the breaking spring, and it may make you wonder if your door is totally lost. But do not worry, since repairing garage door spring is what we do, and we like to think we do it the best.
Do it yourself spring repair
If you will search online for a garage door spring repair, you will find a large collection of Videos
Warning!!
Using a broken garage door is dangerous, whether it is a broken spring, out of track, or opener that need repair. Avoid using a broken garage door, and contact us for same day service in Huntington.
and articles that explain how to replace a garage door spring by yourself. And when you will watch the Videos, it may seem simple to replace the springs, just purchase the spring and replace the old one. But, and this is the important part: Every garage door is unique, in terms of the place where it is installed, and the way it is operating (And of course the size and the weight). And what work for the garage door repair you saw on the Video you watched, will not necessarily work for your garage door, and here is where the problem begin.
Do it yourself repair and safety
Repairing a garage door by yourself is dangerous. If you are not sure that you purchased the right parts, if you don't have the right tools for the job (No improvised tools), and if you don't have the knowledge which garage door repair demand, please contact a garage door company in Huntington to do the repair for you. Replacing a torsion spring is not a simple job that require certain knowledge that without that knowledge can turn the repair to dangerous and sometime impossible.
If you decided to do it yourself
If you think that you can perform the spring replacement by yourself, make sure that you have the right spring for your door, that you have the right tools (Do not replace the required torsion sticks with something else), and that you got all the knowledge which require to replace a broken spring.
Here is what you should and shouldn't do
Make all the safety arrangements which are required.spring-replacement-huntington
Make sure you have the right tools.
Make sure you have the right parts.
Avoid removing, releasing or even touching parts you are not sure about.
Contact a garage door specialist in Huntington for any questions.